Today is the 6th of January, the day of the Epiphany, and today we will eat Galette des Rois! But why do we do this?

The origins of the tradition
The season of the galette des rois begins twelve days after Christmas and ends on Mardi Gras. Celebrated on 6 January, Epiphany corresponds to the presentation of the infant Jesus to the Magi, Melchior, Gaspard and Balthazar, who came from three continents, Asia, Africa and Europe, to deliver their gifts. Like many Christian festivals, Epiphany was originally a pagan festival. In the past, the Romans celebrated the Saturnalia, the winter solstice festival, which consisted of designating the king or queen of the day by means of a white or black bean hidden in a cake.

The galette des Rois and the gâteau des Rois, what to choose?
​​​​​​​​​​​​​​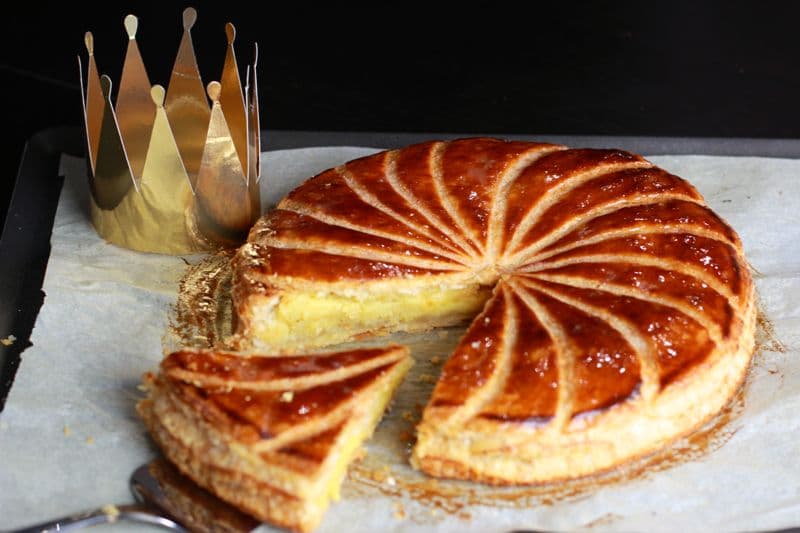 Galette des rois
The simple version of the galette des rois is a flaky pastry cake with crossed cuts and is baked in the oven. It is generally accompanied by various preparations: frangipane, fruit, chocolate, creams, etc. The favourite galette of the French is the one filled with frangipane, a cream made from sweet almonds, butter, eggs and sugar. It is said to have been invented by a Florentine nobleman, the Marquis of Frangipani, several centuries ago.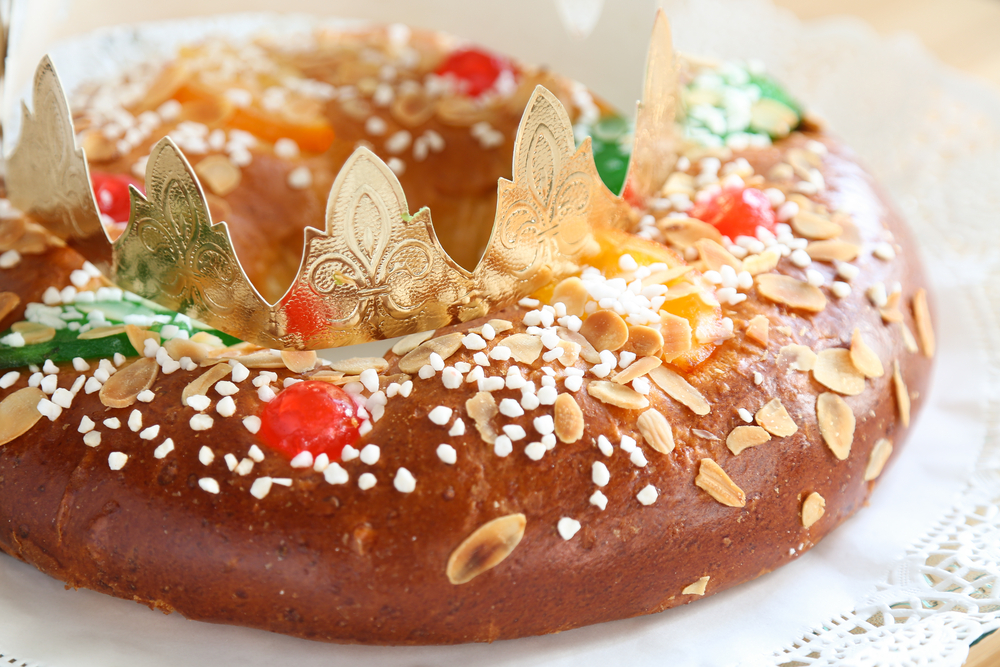 Gâteau des Rois
In the south of France, the traditional dessert is not a galette but a fruit brioche, also containing a bean: the gâteau des rois. It is a brioche pastry flavoured with orange blossom essence, shaped like a crown, with pieces of red fruit on top and sugar.
​​
​​​​​​​Be careful, there is a very precise protocol before tasting the cake!
In the past, the galette was divided into as many portions as there were guests, plus one. This last one, called the "poor man's portion", was destined for the first poor person who came to the house.

The king's cake was even pulled at the table of Louis XIV. The ladies of the court who drew the bean became queens of France for a day and could ask the king for a vow called "graces and kindness". But the Sun King, Louis XIV, abolished this custom.

In the 18th century, the bean was a porcelain figurine representing the nativity and the characters of the cot. Nowadays, there is a multitude of fava beans that are a delight to collectors.

It is a family tradition to gather together to cut the famous cake. The youngest child sits under the table and points out the guests who receive their share of the cake. A cardboard crown is provided with the cake. Whoever finds the bean is crowned and chooses a queen or king.

The Galette des Rois is nowadays a fine pastry!
Every year, prestigious pastry chefs come up with original creations to blend tradition with new tastes. The galette is not limited to the big names. It can be found in every bakery-pastry shop in France. The craftsmen shape it with a recognised know-how, to the delight of gourmets.

Every year, during the traditional reception at the Élysée Palace, a huge galette (1.20 m in diameter for 150 people) is prepared for the President of the Republic. But the artisan baker in charge of making it is instructed not to put any beans in it because "one cannot designate a king within the Presidency of the Republic"...

Abroad, the famous "galette des rois" has many followers, particularly on Belgian and Dutch tables. Even if it is mainly eaten in New Orleans during Carnival, it is also eaten in New York, London, Berlin and Tokyo.

And finally, here is the traditional song that goes with the galette des Rois:​​​​​​​
https://youtu.be/44KdeBOUGKU

And the recipes of course!
- Galette des Rois
- Gâteau des Rois